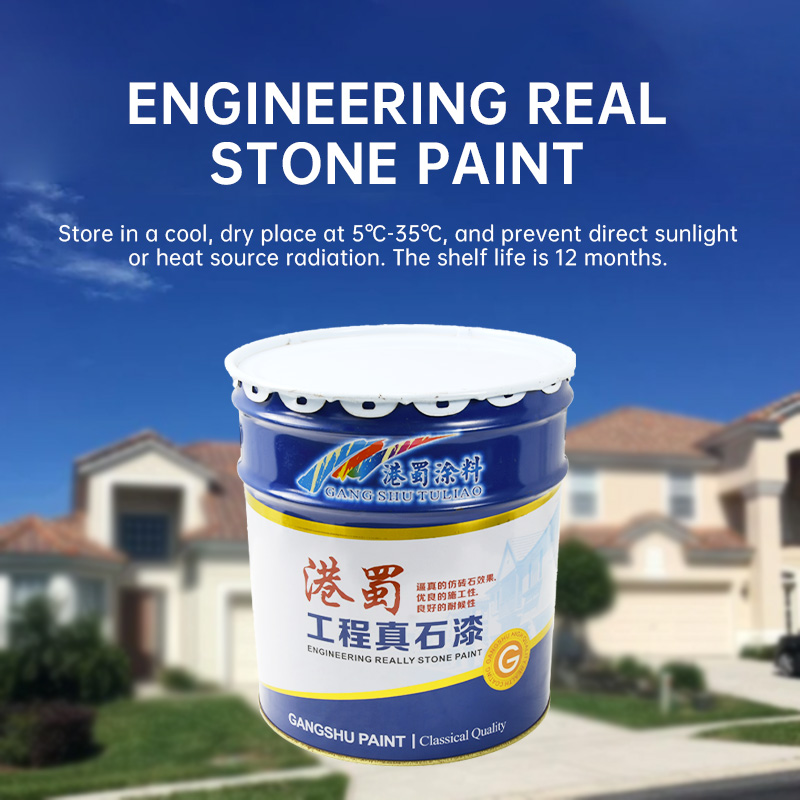 Natural real stone paint is very widely used, applicable to the interior and exterior wall decoration of villas, apartments, office buildings, buildings and other buildings of all grades. It can be used as exterior wall and relief, beams and columns and other shaped wall decoration; also suitable for doing exterior wall mural; also can be used for interior decoration, with granite, marble, linen-like color effect, especially for interior decoration of columns, Roman columns, etc. The decorative effect is comparable to stone, and more suitable for shaping various artistic shapes than stone.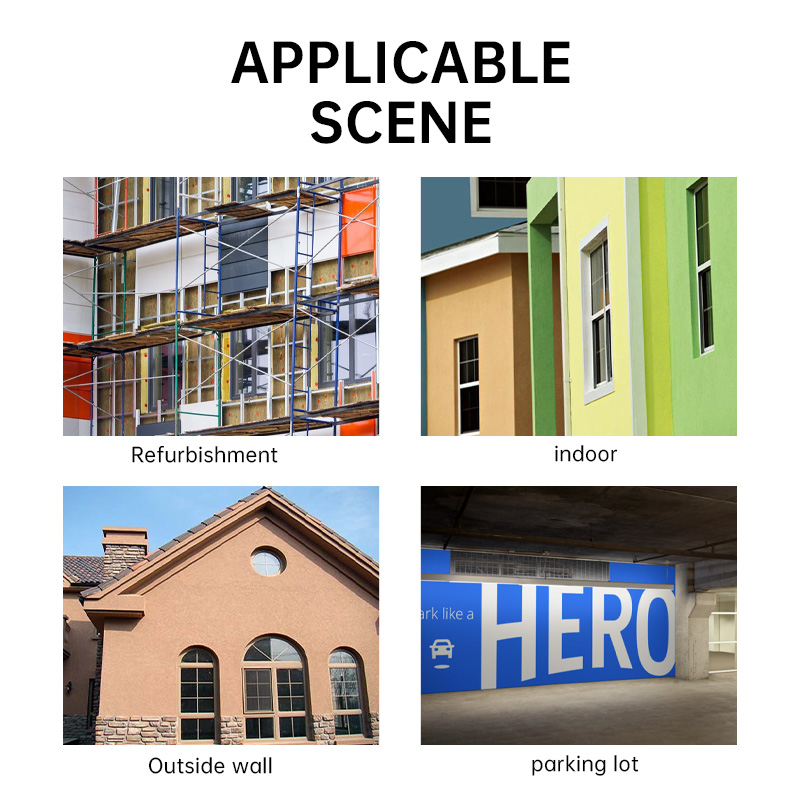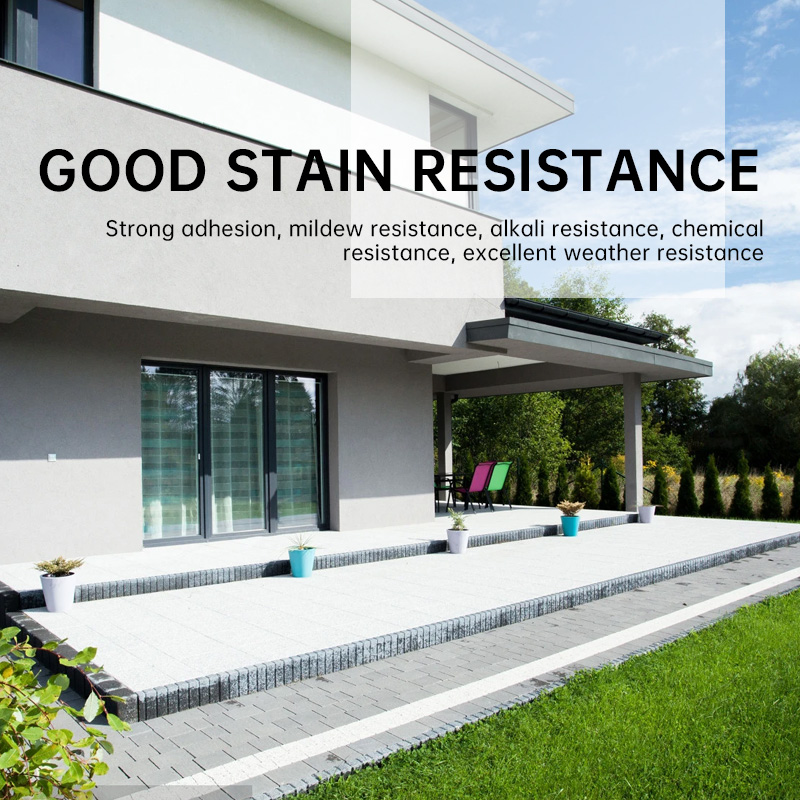 Natural stone paint is a coating made of different grains of natural granite and other natural gravel, stone powder as the main material, synthetic resin or synthetic resin emulsion as the main binder, and supplemented by a variety of additives. It is water-resistant, alkali-resistant, good weather resistance, strong adhesion, high color retention, water-based environmental protection architectural coatings. Natural stone paint has the decorative effect of granite, marble, natural rock and other stone, and has a natural color, realistic texture, hard like stone finish, giving people a dignified, elegant, luxurious visual enjoyment.
Real stone paint color sand product color system has: black series color sand, red series color sand, yellow series color sand, white series color sand, green series color sand, etc.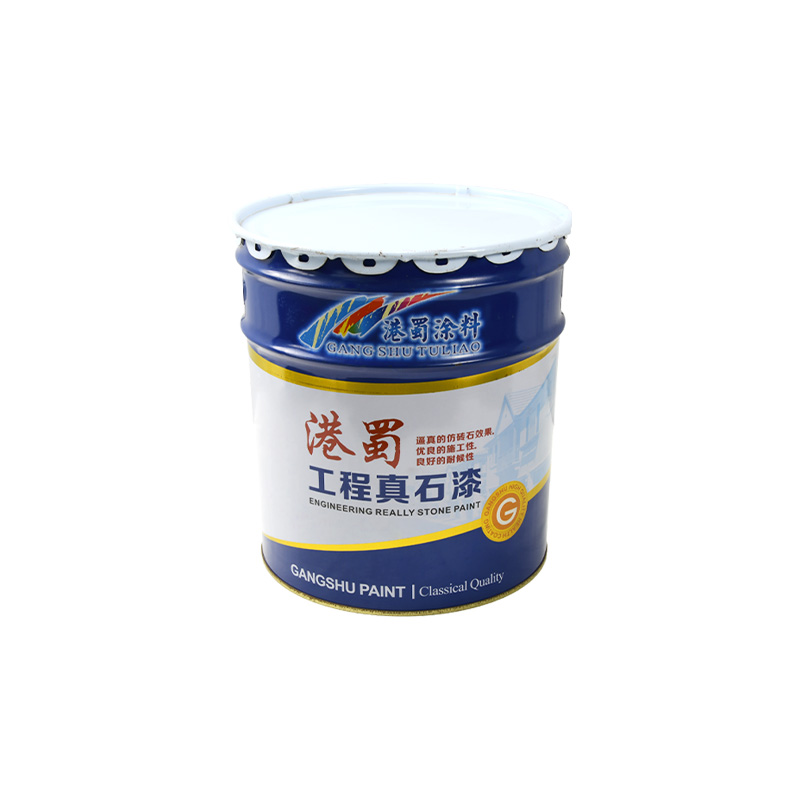 Chengdu Huasheng Zhihe Trading Co., Ltd. was established on July 6, 2012. Its registered office is located at No. 504, 5th Floor, Building 1, No. 668, Jindong Road, Jinjiang District, Chengdu. The legal representative is Wen Ruling. The business scope includes the sale of textiles, clothing, furniture, household appliances, luggage, office supplies, electronic products, communication equipment, instruments and meters, wires and cables, mechanical and electrical equipment, refrigeration equipment, computer software and hardware, computers, communication equipment (excluding radios) Launching equipment), food, building decoration materials, packaging materials, sanitary ware, metal materials, chemical products and raw materials (except dangerous goods), chemical reagents (except dangerous goods), small gifts, works of art (excluding ivory and its products, artifacts). (Projects subject to approval according to law can only start business activities after being approved by relevant departments.
Wen Ruling
WRL8828@gmail.com
Disclaimer: This article is reproduced from other media. The purpose of reprinting is to convey more information. It does not mean that this website agrees with its views and is responsible for its authenticity, and does not bear any legal responsibility. All resources on this site are collected on the Internet. The purpose of sharing is for everyone's learning and reference only. If there is copyright or intellectual property infringement, please leave us a message.