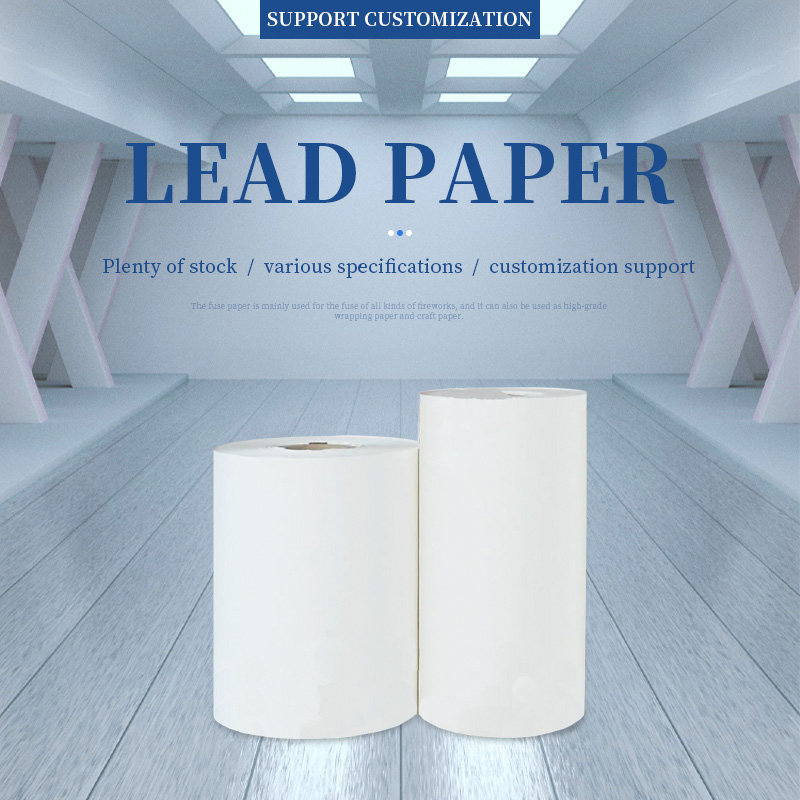 Lead paper uses bleached softwood pulp and bleached hardwood pulp, through controlling the pulp ratio and beating degree, adding special chemical additives, wet paper sheet making, press dehydration, pre-drying, surface sizing, post-drying, yankee the main steps of drying in a large drying cylinder and calendering are to prepare a base paper suitable for firecracker lead wires. It is used to make firecracker lead gunpowder carriers. It has small weight, good strength, high toughness, smooth and glossy surface, and meets firecracker lead wire production. Requirements, the discharge effect is good.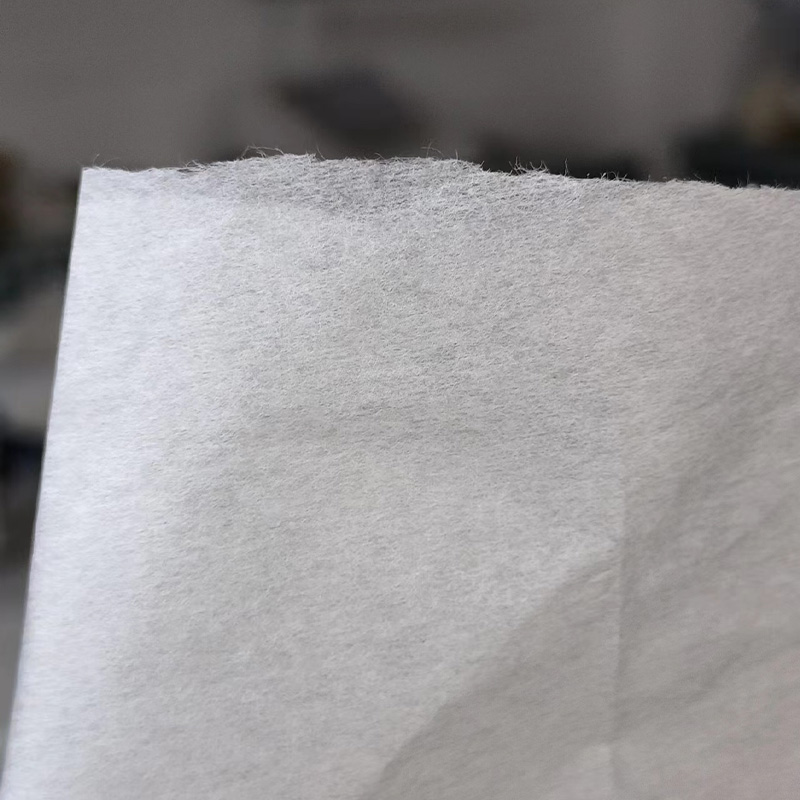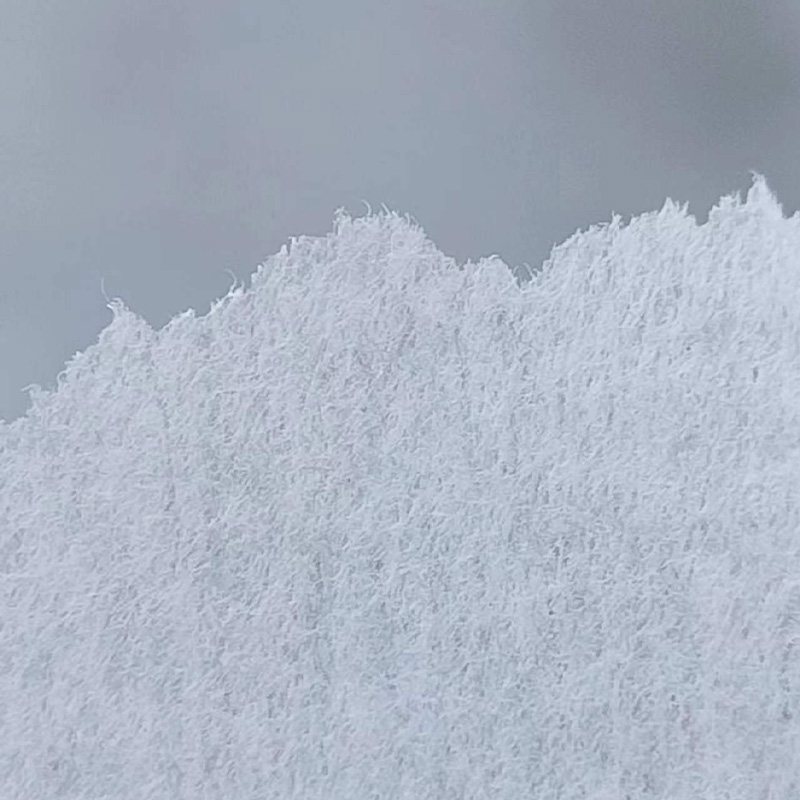 Specifications: Roll, flat roll.
Product specification size:Scroll: 930mm*1080mm*60mm.
Flat roll: 560mm*900mm*1000mm.
Scope of application:Mainly used for all kinds of fireworks ignition line, but also can do high-grade wrapping paper, craft paper.
Selection of materials: Strict selection of materials, excellent materials imported wood pulp as raw materials, stable quality let customers rest assured.
Product indicators for our company's enterprise standard q/bkd001-2014, the production process requirements are strict, the technical personnel requirements are very high, this product is very competitive in the market, in the peer products among the best.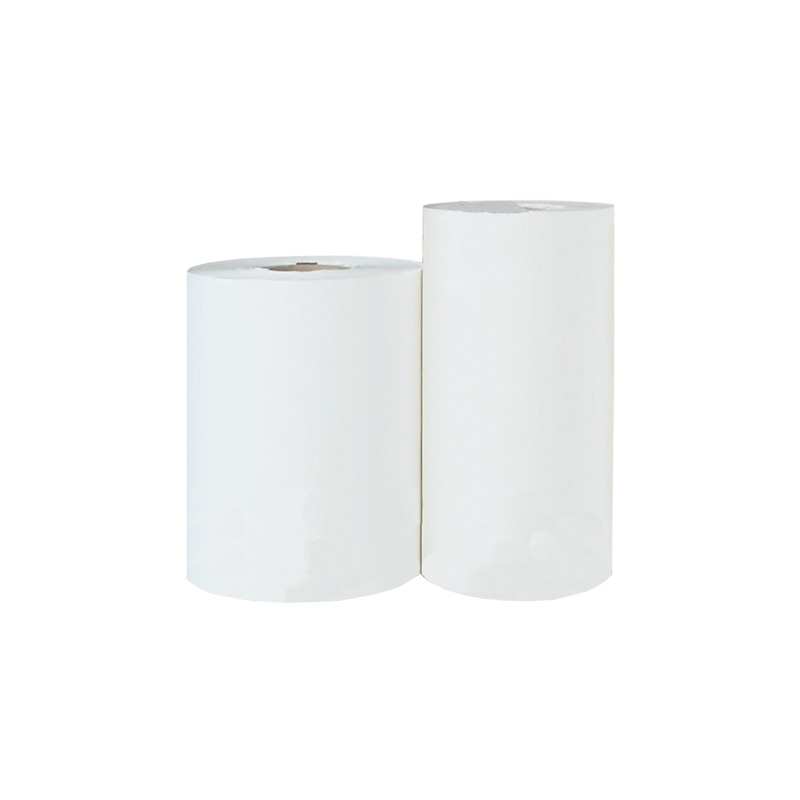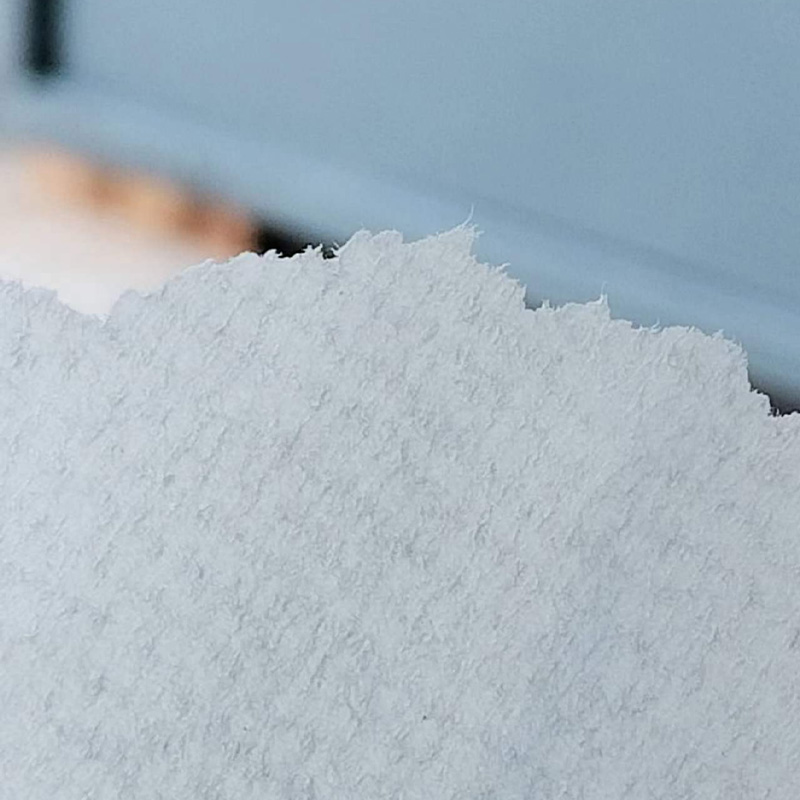 Baoji keda special paper co., ltd is located in caijiapo economic development zone, baoji city, shaanxi province. We have more than 30 kinds of special paper machines and related equipment, research and development and production of more than 30 kinds of special paper products in different application directions, leading a number of advanced production technology of special paper and paper based functional materials production manufacturing enterprises. The main products are electronic grade industrial paper, agricultural packaging paper, food packaging paper, cultural paper, filter materials, etc., a wide range of options, can be developed at any time according to user needs, can meet your one-stop purchasing needs!
After 30 years of development, we now have 1 municipal technology center, 2 subsidiaries, 1 sewage treatment station with daily treatment of 20000, 41 paper machines and 1 coal boiler with 45 tons of steam. There are 460 employees, 131 disabled people and 28 poor households registered. With an annual capacity of 60,000 tons,"second prize of national science and technology progress", "first prize of science and technology invention of shaanxi province", "third prize of science and technology of shaanxi province", "china green environmental protection products", "national aaa quality and credibility" unit, "provincial advanced collective for the disabled", provincial and municipal "star enterprise" and other honors are the recognition and encouragement of our efforts in the past 30 years.
We have 11 patents of various innovative products, 7 science and technology achievement awards, 4 domestic blanks, 1 international leading level, and many provincial and municipal science and technology projects. We are proud of our achievements.
At present, we have advanced management system, to ensure that customers in the product consultation, procurement, ordering, use of the process of the whole worry-free. We are also a joint-stock high-tech enterprise, a private welfare enterprise, a provincial-level employment base for the disabled and a provincial-level employment and poverty alleviation base integrating scientific research, production and sales. The company has independent import and export rights, complete china electronic port customs clearance system, to ensure the smooth road of transportation at home and abroad, to ensure that foreign customers in need of customers in the shortest time to get the goods.
Over the past 30 years, we have won the favor and praise of our customers with high quality products, first-class service and competitive prices. In order to ensure that customers have a better understanding and correct use of products, we have established a first-class efficiency, first-class service marketing and customer service team! Strong technical force, perfect service team, high quality products, baoji keda special paper co., ltd. Will be your best partner.
Wang lin
keda862021@163.com
Disclaimer: This article is reproduced from other media. The purpose of reprinting is to convey more information. It does not mean that this website agrees with its views and is responsible for its authenticity, and does not bear any legal responsibility. All resources on this site are collected on the Internet. The purpose of sharing is for everyone's learning and reference only. If there is copyright or intellectual property infringement, please leave us a message.