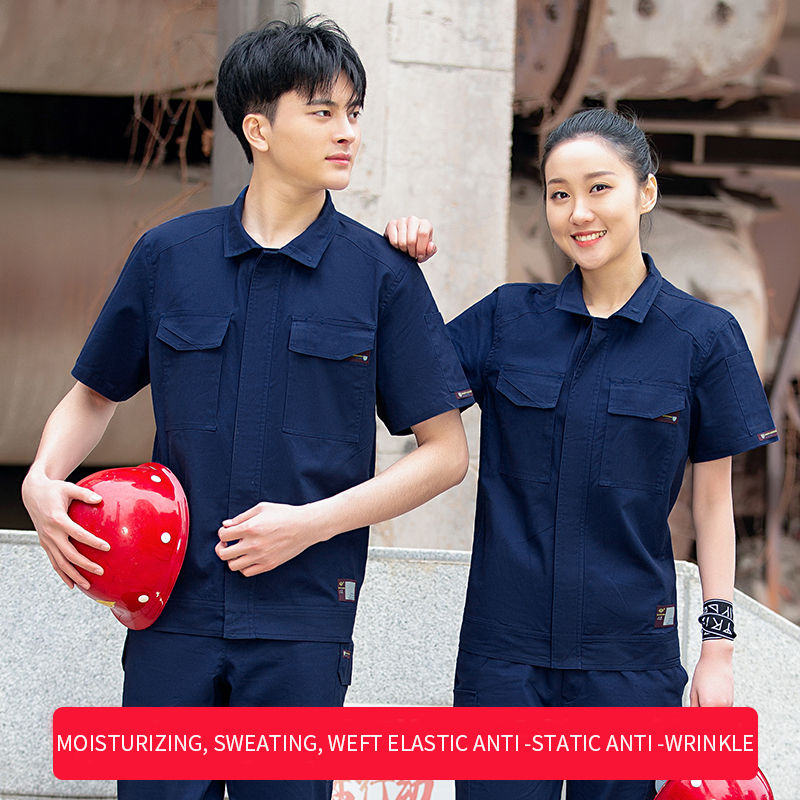 Tooling is the business card of an enterprise. It can enhance the image of a company or even an enterprise, and is an effective carrier of the connotation of corporate culture. At the work site, meeting place or social activity place, it is more beautiful, showing a paramilitary force to the society, and reflecting the service tenet of the company! The sales design team will follow up the service throughout the process, and can formulate exclusive design plans! Pure cotton (100% cotton), CVC fabric: 65% polyester. 35% cotton yarn card or plain canvas, 65% polyester 35% cotton twill yarn card and plain weave fabric
, The fabric has good fastness, heat resistance and light resistance. Because of the large amount of cotton, this fabric has strong sweat absorption and ventilation, and high comfort. It contains 65% polyester, and it is not easy to wrinkle. It is relatively wide and suitable for outdoor work. , mechanical processing, logistics handling, property companies, transportation preferred overalls fabrics. At the same time, we can also provide fabrics for special clothing, mainly flame-retardant, anti-static, acid and alkali resistant fabrics to meet the needs of different customers.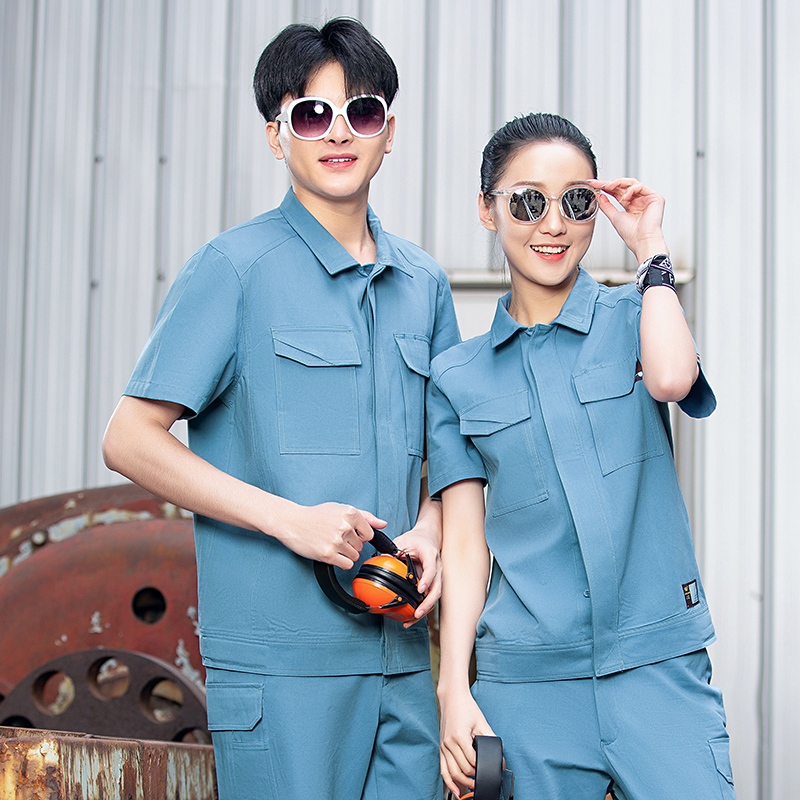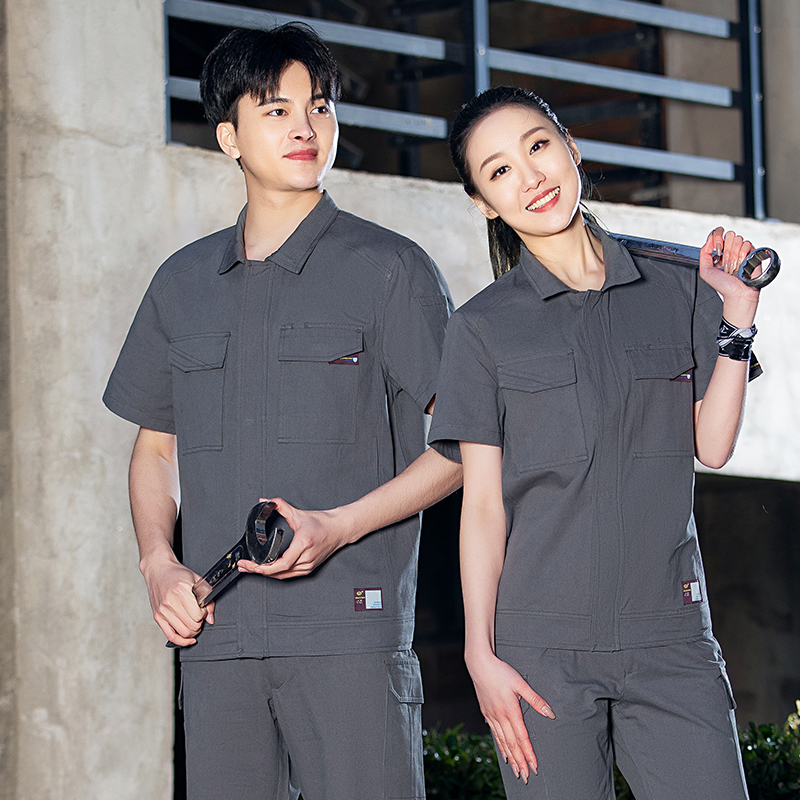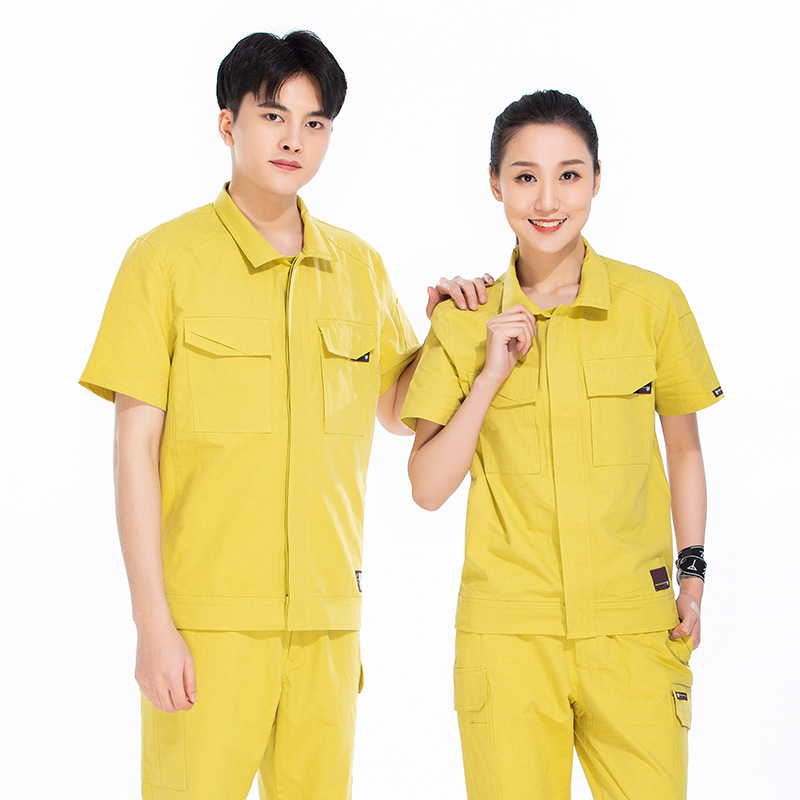 Summer thin overalls, mainly pure cotton (100% cotton), CVC fabric: 65% polyester 35% cotton high-density twill or plain weave, this series of fabrics contains 35% cotton and 65% polyester, which is the best anti-wrinkle among all fibers. Wear-resistant after washing, comfortable to wear, breathable, no fuzz, no fading, the fabric has a strong drape and texture, very low shrinkage, the finished product is not easy to lose shape, easy to care, and affordable, more comfortable to wear, The product is high-density, clear texture, moisture-absorbing and breathable. It is the preferred work fabric for many work clothes. Other fabrics with high cotton content are suitable for enterprises that require high wearing comfort. Pure cotton has a certain shrinkage and color fastness. It has a certain influence, but within the acceptable range, it is the preferred workwear fabric for external care operations, mechanical processing, logistics handling, property companies, factories and mines, scientific research, gas, electronics, electricity, and chemicals. At the same time, we can also provide fabrics for special clothing, mainly anti-flame retardant, anti-static, acid and alkali resistant fabrics to meet the needs of different customers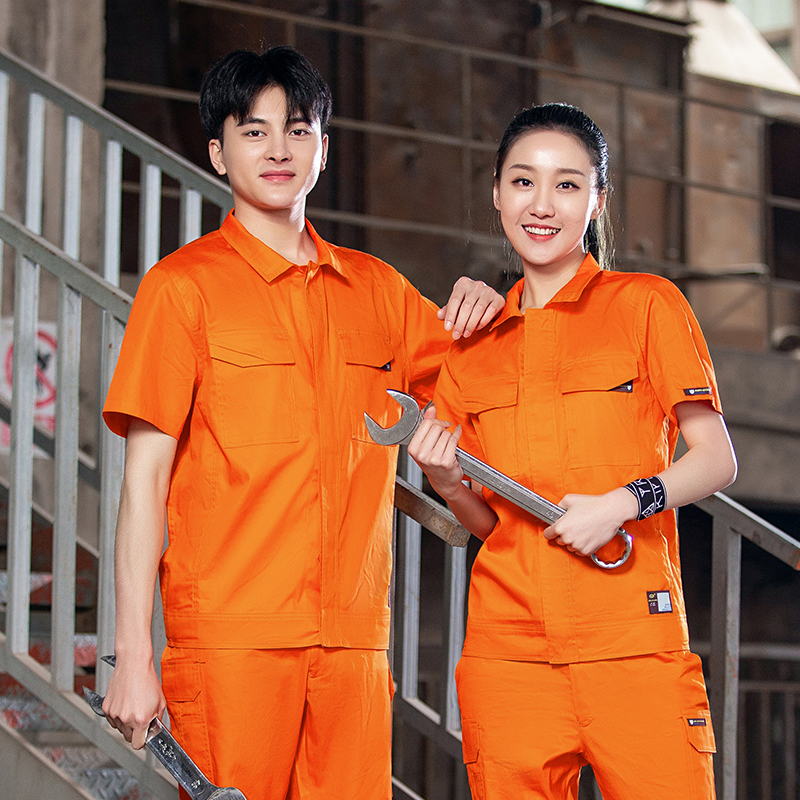 The company was first established in 1992 and transformed into a joint-stock enterprise in early 2013. The company is a collection of listed companies, institutions custom clothing, school student apartment supplies (quilt covers, sheets, pillowcases, cotton wool, school uniforms, sportswear), hospital cloth supplies (ward bedding, surgical supplies, surgical clothing, doctors, nurses A comprehensive enterprise integrating production, supply and sales, such as clothing, patient clothing), factory labor protection supplies, and hotel bedding. The company has advanced technical equipment and strong productivity, with a registered capital of 6 million yuan, fixed assets of more than 10 million yuan, a production workshop of more than 2,000 square meters, and 3 weaving production lines. Its main weaving equipment is: BG1788-300 50 rapier looms, 40 1313A-65 shuttle looms, 20 1717B-130 shuttle looms, 1818K-130 30 shuttle looms, 1555K-150 20 shuttle looms, 6 sewing production lines (hospital, school, hotel classification and group production), 3 groups of finishing, 4 groups of ironing and packing, more than 100 sets of various machinery and equipment, and nearly 150 employees, our company passed the ISO9001 international quality management system certification in 2011 and ISO14001 Environmental Management System Certification.
The company has a professional development and design team, with 2 designers with senior titles and 8 designers with intermediate titles. Specializing in the production of original embryos; medical, school, hotel bedding; medical, factory, school clothing; medical, school cotton tires and other textiles. It has designed and widely promoted nearly ten kinds of original embryo models; more than 200 bedding patterns (wards, schools, hotels); more than 300 clothing styles (medical, school, factory); more than 100 types of surgical supplies. The samples designed by our company have been used by customers as templates for bidding products many times, and they are in a leading position in the same industry.
The company has an elite sales team, in line with the principle of "credibility first, quality first", successively for Southwest University of Science and Technology, Mianyang City College, Mianyang Teachers College, Mianyang Vocational and Technical College, Mianyang Nanshan Middle School, Mianyang Nanshan Middle School Experimental School , Mianyang Middle School, Nanshan Bilingual School, Mianyang Foreign Language School, Sichuan Xinhua University of Science and Technology, Chengdu Modern Economic Management Vocational Skills Training School, Deyang Yingcai Arts and Sciences College, Mianyang Electronic Industry School, Chengdu Hanlin Education Investment Management Co., Ltd., Mianyang Zhongxin Vocational Training School, Mianyang College of Traditional Chinese Medicine, Jiangyou 903 Hospital, Chongzhou First Hospital, Mianyang Central Hospital, Mianyang Third People's Hospital, Mianyang People's Hospital, Mianyang Orthopaedic Hospital, Mianyang 404 Hospital, Mianyang Traditional Chinese Medicine Hospital , Mianyang Beauty and Plastic Surgery Hospital, Mianyang Fenggu Hospital, Danling County Hospital, Mianyang Maternal and Child Health Hospital, Mianyang CDC, Mianyang Yahua Industrial Co., Ltd., Mianyang Xingshifa Industrial Co., Ltd., Mianyang Fenggu Winery, Mianyang Fu Linjinggong, Sichuan Mustang Mianyang Branch, China National Petroleum Corporation No. 1, Jiangyou 903 Hospital, Mianyang Kingfa Technology Co., Ltd., Suning Electric Mianyang Branch, Shunan Expressway Company, Mianyang Century Hotel, Mianyang Good Baby Kindergarten, Mianyang Economic Kaiyuan District Hope Kindergarten, Century Baden Mianyang Hotel and many other schools, hospitals, private enterprises and institutions, hotels and other supply, with excellent quality, good reputation has won the trust and praise of various units, the business scope covers Sichuan, Hubei and so on.
Our company adheres to the corporate culture concept of "unity and hard work, pragmatic refinement, customer first, honesty and trustworthiness, responsibility, and giving back to the society", and resolutely guarantees product quality and company reputation. It has established long-term cooperative relations with Chuanmian Printing and Dyeing Factory and Nanshan Printing and Dyeing Factory, and prints and dyes in strict accordance with national industry standards. The color fastness of cloth products is above grade 4, and it will not fade after washing by large-scale washing equipment; the cotton batt is made of national high-quality Xinjiang cotton, and the cotton batt mesh is dense, sufficient in size, sufficient in weight, and fine in workmanship; the bedding is guaranteed for 6 Years, 10-year batt warranty, all products within five years if there are quality problems will be replaced with new products. The company has been rated as "Quality Trustworthy Enterprise" by Sichuan Fiber Inspection Bureau for many times. At the same time, our company actively participates in public welfare undertakings and strives to undertake social responsibilities.
Our company has always adhered to the corporate governance policy of "market-oriented, people-oriented, quality-oriented, and honest management", taking the road of steady and sustainable development, and giving back to the society with better products and services.
Jing Chen
675961069@qq.com
Disclaimer: This article is reproduced from other media. The purpose of reprinting is to convey more information. It does not mean that this website agrees with its views and is responsible for its authenticity, and does not bear any legal responsibility. All resources on this site are collected on the Internet. The purpose of sharing is for everyone's learning and reference only. If there is copyright or intellectual property infringement, please leave us a message.