There are many types of food packaging materials covering plastic, glass, metal, carton and other types. Plastics alone include polyethylene (PE), low density polyethylene (LDPE), high density polyethylene (HDPE), polypropylene (PP), biaxially oriented polypropylene (OPP), polystyrene (PS), polyvinyl chloride (PVC), polyvinylidene Chloride (PVDC), polyester (PET), nylon (NY) or a composite film composed of several of the above exemplified. Food packaging UV inkjet printer refers to UV inkjet equipment that can print text, patterns, etc. on the above materials.
For food packaging, the most important thing is the production date and other signs. In addition, with the acceleration of the construction of the anti-counterfeiting traceability system, more and more food companies have begun to print anti-counterfeiting traceability barcodes on product packaging in order to solve the problems of anti-counterfeiting traceability in product production and sales. Therefore, it is determined that the food packaging UV inkjet printer needs to have the ability to print barcodes for anti-counterfeiting and traceability.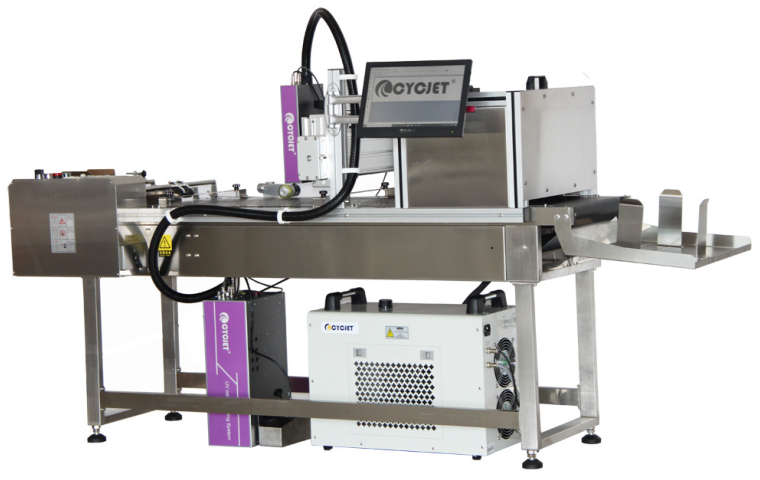 With the continuous improvement of consumption awareness, the factors consumers consider when choosing food will only become more comprehensive. When people buy food now, they not only look at the date of production, taste, and appearance of the packaging, but also want to know the nutritional content of the food and the information on the source of raw materials, as well as the information of manufacturers and retailers, and even the values of related companies.
Companies must communicate this holistic view to consumers and provide them with relevant information in an open and transparent manner. And there should be a date stamp on each individual product package in a box or package. This requires our food packaging UV inkjet printer to have the ability to print variable data and to print date marks in real time.
The product material table generally contains a lot of content and the font is small. This means that the printer must have a high-resolution print head. The printing resolution of CYCJET ALT500UV series can reach 600*2200dpi, which meets the requirements of clear printing of packaging material list.

In addition, the printer software is developed based on Windows, which is flexible and convenient. In addition to printing fixed text, barcodes, and two-dimensional codes, it also supports printing variable data. By reading documents, it can realize one-object-one-code identification to meet the market demand for anti-counterfeiting traceability. CYCJET UV inkjet printing machine control also has its own network port function, which can be connected to the customer's traceability and anti-counterfeiting system to download print data.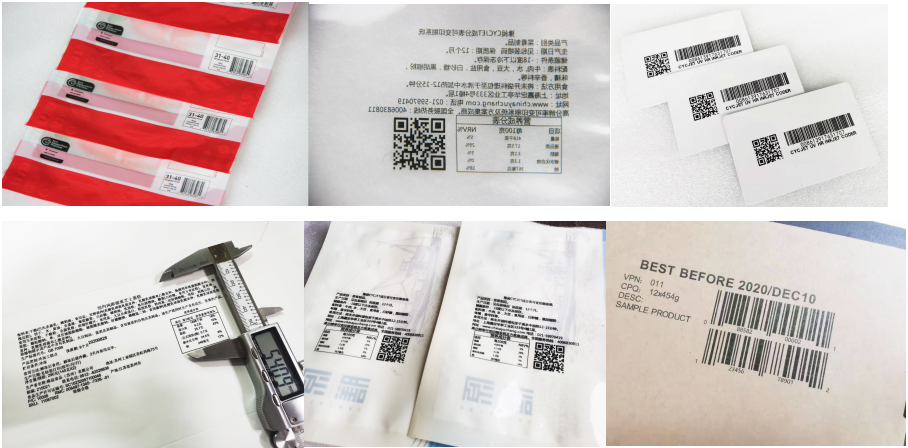 For more inkjet printing technology, please contact CYCJET.
CYCJET is the brand name of Yuchang Industrial Company Limited. As a manufacturer, CYCJET have more than 16 years of experience for R& D different types of handheld inkjet printing solution, Laser printing solution, and portable marking solution, High Resolution Printing solution in Shanghai China.
Contact Person: David Guo
Telephone: +86-21-59970419 ext 8008
MOB:+86-139 1763 1707
Email: sales@cycjet.com
Web: https://cycjet.com/
Reference Video: https://youtu.be/yxieWQNJR0Q
Facebook: https://m.facebook.com/story.php?story_fbid=515562793923664&id=100064098422560
Tiktok: https:///www.tiktok.com/t/ZTRxkakpE/
Linkedin: https://www.linkedin.com/feed/update/urn:li:activity:6998157579898032128
Alibaba:
https://www.alibaba.com/product-detail/32mm-128mm-Pij-Inkjet-Machinery-Batch_1600618976261.html?spm=a2700.shop_plgr.41413.68.5642379fmyMB4y
Made-in-China:
https://cycjetlaser.en.made-in-china.com/product/UOmtRVwHgeru/China-Cycjet-High-Speed-Online-Alt500UV-Large-Character-Inkjet-Printer-for-Cloth-Label-Qr-Code-Barcode-Inkjet-Coding-Machine.html
Keywords :
Inkjet printer
Inkjet printing machine
High-resolution inkjet printer
Industrial inkjet printer
UV inkjet printer
Packaging inkjet printer
Disclaimer: This article is reproduced from other media. The purpose of reprinting is to convey more information. It does not mean that this website agrees with its views and is responsible for its authenticity, and does not bear any legal responsibility. All resources on this site are collected on the Internet. The purpose of sharing is for everyone's learning and reference only. If there is copyright or intellectual property infringement, please leave us a message.